Corporate Offerings
ThinkerAnalytix is a non-profit organization partnered with Harvard University's Department of Philosophy. Through our training workshops and online resources, participants build their logic and reasoning skills so they can effectively frame problems and communicate clearly with colleagues.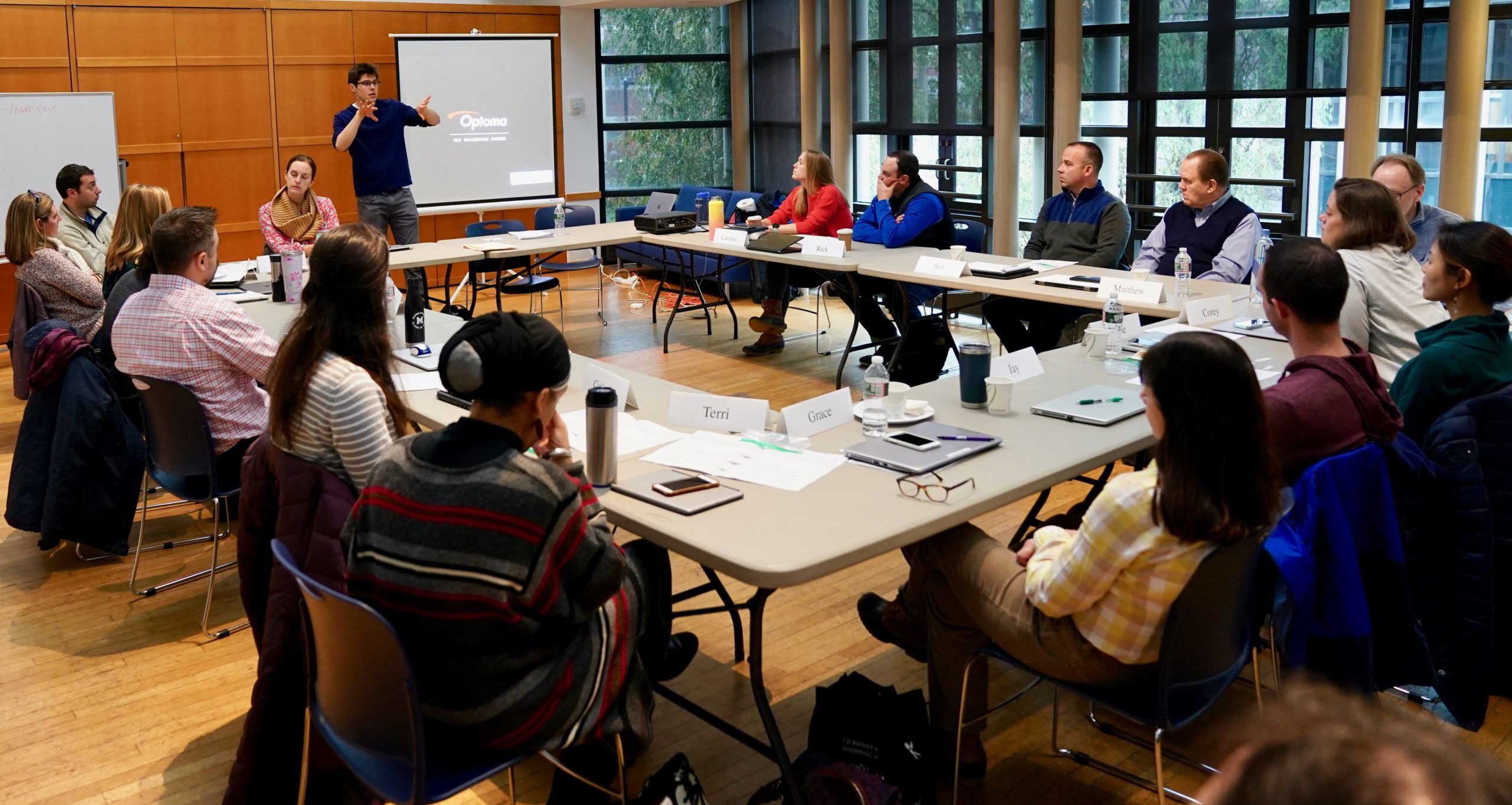 Overview
Equip your employees with the skills they need to become more efficient and effective members of your organization. At ThinkerAnalytix, we specialize in critical thinking. With particular emphasis on strengthening communication, logic, and reasoning skills, our high impact workshops are designed to equip your team with essential skills that will drive organizational success. The ThinkerAnalytix team will tailor custom training sessions to your organizational needs, making it flexible, scalable and convenient.
ThinkerAnalytix Corporate Training Workshop
Our workshops center around a research-backed communication method called argument mapping, which allows teams to visualize represent an argument and see how its many elements relate to one another. Much more powerful than a Powerpoint presentation, an argument map enables teams to understand one another's viewpoints, and allows for richer, deeper interactions in problem solving sessions.
The focal point of group decision making around an argument map is the logical structure of the problem at hand. In discussions around an argument map, team members work collaboratively (not competitively) to provide careful and precise contributions. The result is a broad and shared understanding of the problem– a solid basis on which team members can craft a solution.
In a Half Day Workshop, Teams Will:
Hone logic and reasoning skills to identify and frame problems in case studies relevant to their field;
Learn how to visually map their problem frames so they can be shared easily with team members;
Work together to share ideas and formulate solutions. 
Workshops can be delivered digitally and at scale, so that your entire team can take part in the ThinkerAnalytix experience.
Workshops are currently offered by arrangement only.
Pricing
The baseline price for the ThinkerAnalytix Corporate Training Workshop is $1199 per person per day.
Group discounts are available.
Contact Us
Are you interested in bringing the ThinkerAnalytix experience to your company? Tell us about your organizational needs, and request more information by reaching out to Nate Otey.