Corporate and Government Offerings
ThinkerAnalytix is a non-profit organization that partners with Harvard University's Department of Philosophy. Through our training workshops and online resources, participants build their logic and reasoning skills so they can effectively frame problems and communicate clearly with colleagues.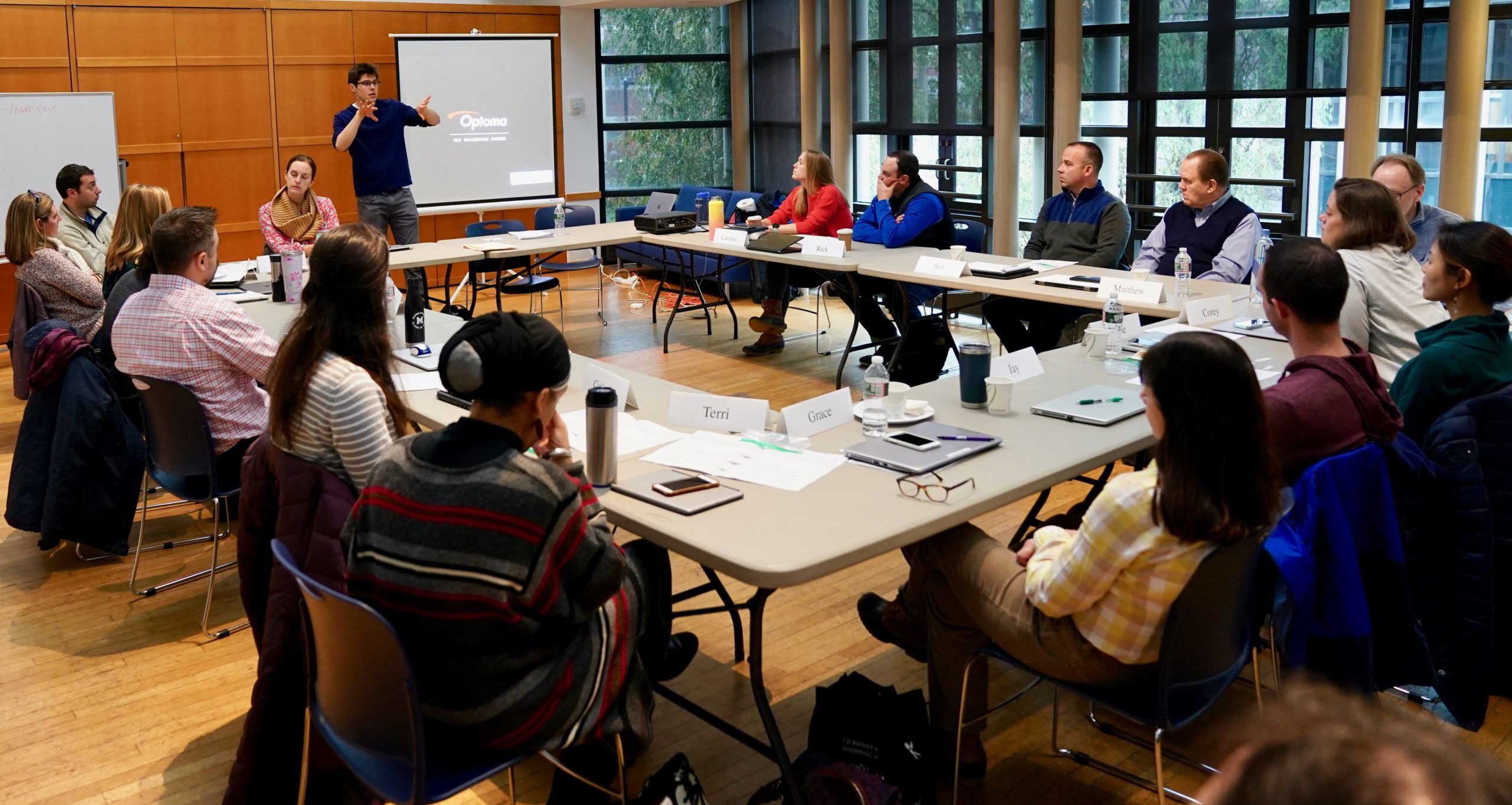 We help organizations make better decisions.
As a niche consulting firm in critical thinking, we bring expertise to organizational decision making and problem solving. Our techniques rely on the principles of disciplined and constructive reasoning in the decision making process.    
How does it work?
Making critical decisions can be challenging due to the complexity of the problem and the presence of misunderstandings or disagreements among decision makers. To make things worse, scientific evidence suggests that when leaders and decision-makers are presented with a choice between two or more alternatives, they often have an intuitive preference for one of them. As a result, high-stakes decisions are often made based on instinct or cognitive biases, rather than careful reasoning.
Drawing on our expertise in critical thinking and decision mapping (a diagrammatic method for displaying the structure of pro and con arguments behind complex decisions), we help organizations make better decisions by stress-testing the logical coherence of the thinking that goes into their decisions. To ensure that organizational challenges are addressed from multiple perspectives, we facilitate and promote collective team intelligence during the logical stress-test sessions.
Our services are relevant for consultants, managers, and team leaders in organizations of any size, corporate or government, charged with making high-stakes decisions and setting the course for their organizations. 
Why does it work?
Our methodology centers around visually mapping the relevant evidence, pro and con, for making a decision. 
Here are some key benefits of mapping that lead to improved decision making:
Mapping

exposes implicit (unconscious) assumptions and biases

that frequently turn out to be the heart of a more critical decision. Often, these assumptions only live in the participants' minds (possibly subconsciously). Drawing them out aids teams in putting their recommendations to the test, unveiling surprising new insights.

Mapping aids in the development of

collective intelligence

. Where there is a disagreement, the controversy is shifted from the personal relationship level to the point highlighted on the map. This promotes a more collaborative atmosphere as well as more constructive debates, resulting in

shared understanding

,

shared ownership, and shared commitment to the group decision developed

.

Mapping substantially decreases cognitive burden and creates a record of the decision process. You can read more about the impact of decision mapping on cognitive biases here.
Free Consultation: Please contact us for a private, non-binding discussion of your organization's challenges and needs.
Facilitation
We provide facilitation services to help teams make progress on complex decisions by laying out visually the thinking involved in a decision. The mapping techniques we use during facilitation rely on a mix of dialogue mapping, argument mapping, and decision mapping – jointly referred to as deliberative mapping tools. These mapping techniques allow for "on the fly" visual representations of complex reasoning.   
Free Consultation: Please contact us for a private, non-binding discussion about our facilitation services.
Trainings and Bootcamps
Workshops are a great way for small groups to get intensive training on critical thinking, reasoning, and decision making.
Online modules are self-paced and provide in-depth learning on reasoning and argument. This training is particularly useful for new employees. 
Coaching sessions are one-on-one sessions customized for professionals. Sessions are tailored to each participant's goals and needs.
Free Consultation: Please contact us for a private, non-binding discussion of the available training programs.